Welcome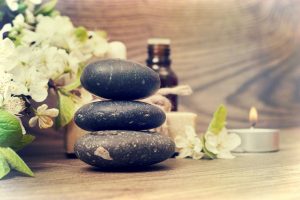 We believe that every aspect of a person; body, mind and spirit can benefit from receiving a massage. Our mission is to treat every individual according to their specific needs. Each session is customized to meet those needs by integrating various modalities of massage. We are committed to personal growth and continuing education as a massage therapist and to work together with our clients to promote their education and participation in this self-healing process.
Now accepting Spa Wish,Spa Finder and Spa Week gift cards!
Testimonials

FANTASTIC!
Sharon is a fantastic massage therapist who listens and can give her clients the treatment they really need. My shoulders and back are a tangled web of knots and the relief Sharon provided was better than anything I could have dreamed of. I highly recommend her, whether you want a few relaxing moments to yourself or are suffering from any kind of tension-related pain.
Lona Kelly
Regina Chew
I have known Sharon for 20 years. She did a wonderful job with my massage. I have chronic back problems and she was able to help me find some relief. Looking forward to my next massage soon!
Regina Chew
THE BEST!
I have had many massages and I can honestly say that Sharon's massage was one of the best I ever received! I highly recommend her services.
Tish Schuman
Thank you for healing my wife!
I just wanted to thank Sharon Bronstein at Hands That Heal On-Site Massages Services. My wife is in the middle her chemo treatments for Cancer and her body aches like you wouldn't believe. After 1 massage session with Sharon, my wife came home feeling and looking like a million bucks and had a glow to her that I haven't seen since before she was diagnosed with Cancer etc. A massage session would make the perfect holiday gift for your friend, loved one or work colleague. Thank you Sharon for literally healing my wife of her aches and stress during this stressful time of going through Chemo Therapy!!
Dave Silver
Amazing!
Sharon does such an amazing job!! I always feel better and relaxed after she's is done!! I won't go to anyone else!! She is very professional!!
Sharon Lubetkin
Relaxing & Healing!
I had a pinched nerve and had been going for adjustments at my doctors office, but it wasn't helping. I went to Sharon for a massage, and within a week I was feeling better. Not only was it relaxing, I truly feel that it was her massage that healed me!
Sherri Sclaroff Quintero
Will Recommend!
Awesome massage, thank you Sharon! Highly recommend!!
Mary Beth Riccobene-Iannarella
Excited for My First Visit!
I have heard wonderful things about Sharon and her practice. I am looking forward to my first appointment which I hope to book within the next week. I will come back to submit my feedback after she works on me!
Emily Lamboy
Blog

Here's a frequently asked question: How often should you get a massage? The simplest answer is, "as often as your budget allows." Any massage is better than no massage, but is "once in a while" enough? If you don't have any specific goals in mind, absolutely. A monthly massage can be an excellent adjunct to […]

Thinking about getting your first massage ever? You might be wondering what it will be like, and you may even be a little worried. A little pre-massage anxiety is normal for your first time, but it's not necessary 🙂 Here's how it will go: When you arrive, you'll be given a brief health questionnaire to fill […]
Now accepting Spa Wish, Spa Finder and Spa Week gift cards!